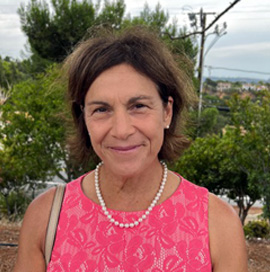 Lisa DiMolfetto
Lisa DiMolfetto began volunteering as an advocate for seniors in 2008 when she became an ombudsman with Long-Term Care Services of Ventura County. Lisa continued serving as an ombudsman in Santa Clara County when she moved to the Bay Area, and upon her return to Ventura County in 2011, became a member of the Board of Directors. Lisa has worked in the pharmaceutical/biotechnology industry for the past 25 years, and before her career in this industry, earned her PhD in Immunology from U.C. Davis.
A native of Bakersfield, CA, Lisa has never lived beyond the borders of California. Lisa has been especially close to her parents, who inspire her to appreciate seniors, find great joy in their company, and advocate for their rights.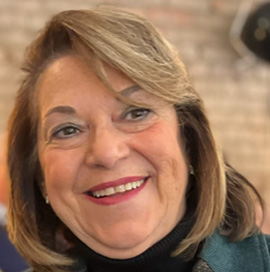 Toni Olson

Toni Olson and her husband Richard have lived in Simi Valley for 26 years. They have four children,ten grandchildren, and six great grandchildren. Toni is a Registered Nurse and Nurse Practitioner. She has worked in nursing and healthcare her entire career, and she says her hope is to "enhance senior's lives through her experience and expertise". Toni's last position prior to retiring was Director of Acute Rehabilitation at Los Robles Medical Center in Thousand Oaks.
Toni has served on our Board of Directors for the past three years. Previously she was an Ombudsman serving residential and long-term facilities in Ventura County. Toni has been active in VCAAA for ten years, four of which she served as Chairperson. In 2018 she received the VCAAA Advocacy and Leadership award. Toni also served on the Simi Valley Council on Aging for nine years, six years as Chairperson. In 2015 she received the Wayne Templeton Award for outstanding volunteerism; and in 2017 she was voted Simi Valley Community Volunteer of the Year.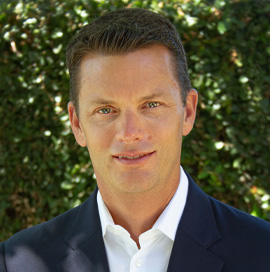 Mike Snowden
Michael Snowden joined the board of directors in 2016. He grew up locally in Agoura Hills, attended Agoura High followed by the University of Southern California and later the Naval Post Graduate School. Michael served as an officer in the United States Navy directly out of college, participating in Operations Enduring and Iraqi Freedom. He is currently a Managing Director and Senior Wealth Advisor at Mariner Wealth Advisors, serving the local community with a special interest in protecting seniors. Michael is married with three young children.
Michael says "I was very fortunate to be introduced to this exceptional organization. Working with many seniors has given me particular insight into the need for consistent, organized and vocal advocacy for their care. Though small in numbers, Ombudsman have a tremendous impact on bringing the finest care to those most in need. I am honored to play a small role in assisting this wonderful effort."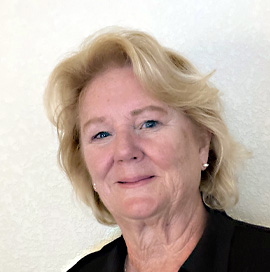 Fran Rifley

Fran Rifley joined the Board of Directors in 2014. A registered nurse for 48 years, Fran completed her career with her retirement from California Forensic Medical Group. She has lived in Ventura County since 1967 when she moved here with her husband, Bryan, from Phoenix, Arizona. They have three married children and enjoy seven grandchildren, all in Ventura County.
Fran says, "After learning of the Ombudsman program in Ventura County, it did not take much to realize the important mission and amazing commitment of this organization to the seniors in our community. I'm proud to become a part of the VC Ombudsman Program and hope to be able to contribute to the mission of ensuring quality of life to those seniors in need of a voice.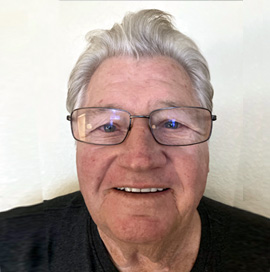 Erbie Daw

Erbie Daw has served on our board of directors since the year 2000. Originally from Alabama, he has lived in Ventura County for over 40 years and is owner of Damar Construction in Ventura. He and his wife Nancy have two married sons, and four grandchildren. When Erbie isn't working or helping out with agency events, he loves to travel across country and abroad
As a veteran, Erbie is very committed to the mission of the Ombudsman Program to "help ensure the highest quality of life possible for all our neighbors in long term care."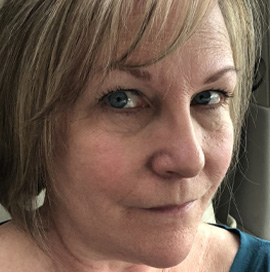 Dana Bowen

Dana Bowen, Treasurer, has served on the Board of Directors since the year 2000, formerly as board chair – two terms – and currently as treasurer. A CPA for 29 years, Dana brings a wealth of expertise in her role. She is actively involved in the financial stewardship of Long Term Care Services, and over the years has provided hundreds of hours of professional pro bono services. Currently she is a partner in BSI Energy Partners, LLC., where she also serves as the Chief Financial Officer.
Dana says, "Being able to help create a better life for our seniors in long term care through the work of the Ombudsman Program brings me great personal satisfaction and joy. This work is a gift to me.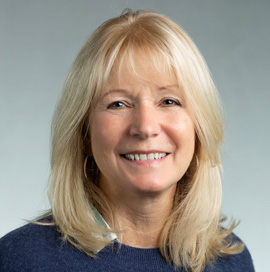 Jackie Lacombe
Jackie Lacombe has served on the Board of Directors since January, 2008. A native of Michigan, Jackie has lived in Old Agoura for the last 25 years. She attended Moorpark College and CSU Channel Islands as a Psychology Major with an emphasis in Gerontology and is employed by Arcutis Biotherapeutics, Inc. Jackie has long been an advocate of the elderly, serving as a volunteer for Westlake Village Meals on Wheels for 15 years.
"My involvement with LTC Services began in 2006 with the Ventura Ombudsman Senior Santa program. I was very impressed with the organization's leadership and compassionate treatment and advocacy for Ventura County Seniors. LTC Services is an amazing program and I am honored to be a part of their efforts to improve the lives of seniors and long term care residents of Ventura County."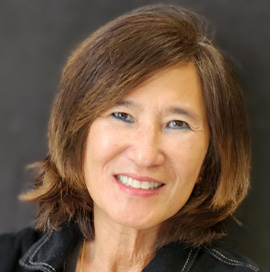 Marie Jones
Marie Jones joined the Board of Directors in 2021. She and her husband, Ryan, have been residents of Ventura County for more than twenty years. They have two adult children. Marie was a senior in-house counsel for two major financial companies. She has then taken time off to pursue her passion. In the past, she has volunteered in many non-profit organizations targeting various social needs and has assisted in winning a corporate pro bono award for one major financial company.
"I am extremely glad that I'm part of this organization that advocates a high quality of life for long-term care recipients. This is critical particularly with the growing number of people aging in the community. By being part of this organization, I hope that I will be an instrument of change for improving the lives of long-term care."