Get Involved
Ways You Can Make a Difference in Our Community
Become a Volunteer

The Ventura County Ombudsman Program is seeking a few good people to join our team. We believe that all elderly long term care residents deserve ready access to someone who cares and is trained and certified to act on their behalf.
Sixty percent of our frail elderly in nursing homes have no one — no family or friends who ever visit or check up on them. The Ombudsman volunteer might be the only extended family or friend they have for the rest of their lives.
Becoming a State Certified Ombudsman Volunteer is easy because you will receive initial training from veteran staff and experienced volunteer Ombudsmen, followed by on-the-job training. And to keep your skills honed, you will be provided continuing education on a regular basis to assist you in your role as an advocate. Ombudsman staff provide ongoing support to you as you become the trusted ally and friend of the residents.
If you want to make a difference that really counts, please call or email the Ventura County Ombudsman Program, the only program that exists solely to serve our frail elderly in long term care facilities.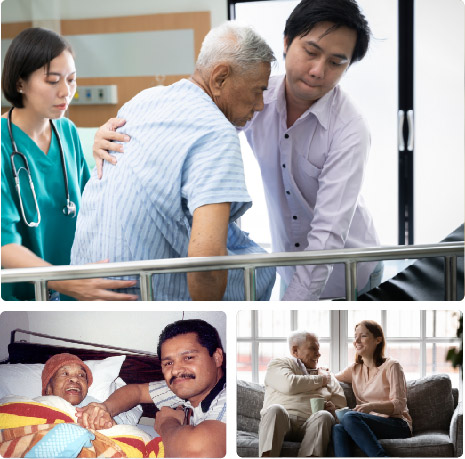 Interested parties must be willing to complete Certification training of 36 hours, 15 hours of field service, and 18 hours a year of continuing education provided by Long Term Care Services of Ventura County. Over 8,000 disabled and elderly residents in Ventura County's 245 long term care facilities are waiting to steal your heart.
Call the Ombudsman Program today at 805-656-1986 and find out how you can become a Volunteer!
Support the Ombudsman Program
Donate Today!
Your support can help ensure that every resident has an advocate and can live in a safe and healthy environment. Funds donated to Long Term Care Ombudsman, a 501C3 public benefit corporation, are tax deductible.