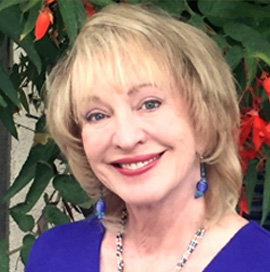 Syvlia Taylor-Stein

Sylvia Taylor-Stein Executive Director was introduced to the Ombudsman Program in August of 1999 and became actively involved in September of the same year. Sylvia, and her husband Marc, a native Californian, have five adult children and live in Ventura County. Sylvia's greatest inspiration in her life was her grandmother who died at 92 years of age after suffering with Alzheimer's disease for 10 years. It was this love and deep respect for her grandmother that influenced her desire to become involved with the elderly, and the exceptional advocacy work of the Ombudsman Program.

Sylvia received her higher education at Ambassador University in Hertfordshire England and the University of Northern Kentucky. Her work experience is extensive in the areas of publishing, marketing, management (including non-profit management), and public relations. She was executive vice president of an international publishing company for 12 years where she also served as director of its private foundation.
Sylvia says, "My grandmother was blessed to live and die at home with loving people around her. This is not the case for most of our elderly in long term care. My goal is to help build a strong ombudsman program here in Ventura County that can provide the effective advocacy, care and support they need and deserve."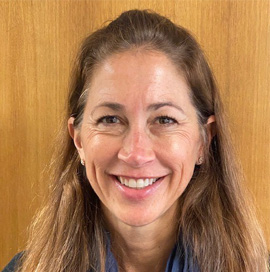 Allison Peck

Ombudsman Program Coordinator
Allison Peck, Ombudsman Program Coordinator joined the Ombudsman Program in January 2021. Born and raised in Santa Barbara and having lived in Ventura for the last 23 years, she is deeply rooted in our wonderful southern California lifestyle.
Allison brings a wealth of leadership and community service experience to the organization. She is a Board member of the Camarillo Amber's Light Lions Club, and an active volunteer with Ventura County Animal Services (shelter). Allison is also the proud mother of a teenage daughter and takes great pride in raising a young adult to have altruistic values and a heart for giving back.
"I feel so blessed and grateful to have found a role and organization that allows me to give back and make a difference while deeply enriching my life."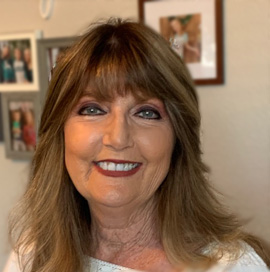 Vicky Odle

Executive Assistant & Placement Counselor
Vicky Odle, Executive Assistant and Pre-placement Counselor, is a California native, residing in Ventura with Alan, her wonderful husband of more than 35 years. After raising their two children, and working alongside her husband in the family business, Vicky felt her needs grow, both professionally and spiritually. In 2001, Vicky went to work as an Accounts Receivable Specialist. After eight years of office work, Vicky received an opportunity to facilitate and counsel in the private rehabilitation field. It soon became evident to Vicky that her passions would always reside in an environment where giving back was prominent.
Later, when Vicky found herself in the position of having to advocate for her mother and father during their time of illness, she came to see the vital need for strong advocacy voices in our health care facilities. When offered a staff position at Long Term Care Services, Vicky felt no hesitation, and knew she had found her calling. Being able to help seniors and their families maneuver their way through the difficulties of long term care placement and residency has become an overwhelming passion for Vicky. Watching the program's Ombudsman Volunteers give their time so selflessly to support these resident's issues and needs is also hugely rewarding and inspiring for Vicky.
Vicky says, "Working for the Ombudsman Program has been a true gift. I feel complete. I wake up every day feeling incredibly blessed, and grateful God has given me the opportunity to serve our seniors and their families, while working alongside such inspiring individuals. Helping secure respect to our frail senior population should be a goal for all."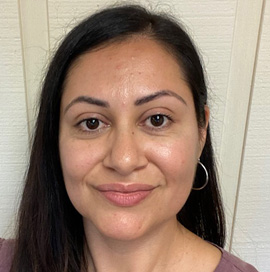 Naty Avila
Naty Avila, Data Assistant and Translator joined the Ombudsman Program in August 2021. She is a lifelong resident of Ventura County having grown up in Fillmore. Her passion for advocacy is rooted in her upbringing having served her Spanish-speaking parents as their translator and growing up with a father with Parkinson's/Dementia. Her desire to help others has led her to pursue a career in social services and she is currently working on her degree.
Naty has a natural ability to connect with people and her caring and empathetic demeanor helps her connect with the residents and their families. In her spare time, she enjoys running with her Ventura-based run club and spoiling her dog, Charlie.
"The best part of my job is being able to help and counsel families who are overwhelmed by the challenges of caring for an elderly loved one."
MaeRetha Coleman
Field Services Specialist
After being a volunteer for 9 years, MaeRetha, joined the Ombudsman Program as Field Service Specialist. "I am proud to be included in this great team of dedicated staff and volunteers advocating for the elderly in Ventura County."
MaeRetha brings of wealth of knowledge and clinical healthcare experience to our program. She has a B.S. degree from Saint Louis University, School of Nursing and Allied Health and Masters' degree in Business Administration from National University. MaeRetha is also a Certified Professional in Healthcare Quality (CPHQ) and a Certified Health Coach. She retired in Los Angeles area after working for the State of California 28 years in northern California in various health programs as a health education consultant, health program specialist and analyst working on issues that impact health outcomes for some of this state's most vulnerable populations.
MaeRetha also has an academic background as Program Director and adjunct professor in Health Sciences and Health Informatics at five colleges three of which were California's Community Colleges: Solano, Los Rios and Moorpark.
MaeRetha has been serving her community in various ways over the years as volunteer/mentor for various organizations like STAND Against Domestic Violence, the California Black Women's' Health Project, Dress for Success – Los Angeles, Youth Saturday School for NAACP Ventura County.
MaeRetha enjoys traveling with her husband and spending time with family and friends. She has two adult children and two grandchildren. Her personal interests include meditation, decorating, reading and cooking.
People often ask why she loves spending time with seniors and it's because she lost her parents before they aged and this is her way of honoring them. "I feel blessed and honored to be in seniors' presence protecting their rights for quality care and services."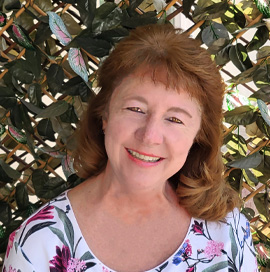 Debbie Neil

Field Services Specialist
Debbie Neil, Field Service Specialist, became a State Certified Long Term Care Ombudsman in March of 2012. During that time her passion and efficiency while serving the residents under her watch was so exemplary that she was invited to join the staff, becoming the Field Services Specialist.
Debbie's role is to ensure that the needs of residents throughout the county are met, by supporting the volunteers when they are unable to make their visits; to investigate particularly challenging cases, and to support the staff as needed.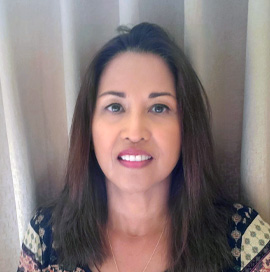 Mat Bennett

Field Services Specialist
Mat Bennett was born in Manila, Philippines and moved to California in 1990. She has lived in Ventura County since 2020.
Mat is a believer in fitness and has worked in the past as a fitness consultant and private trainer. She joined the program in 2020, right after her mother passed away. She served first as a volunteer and then during the covid lockdown joined the staff in the position she now holds.
Mat says, "I continue to do this work because it is so important, and I always remember that I do this as a Mitzvah for the memory of my mom.
Matt has a Bachelor of Arts Degree in Communication, and lives in Simi Valley with her husband and two beautiful cats.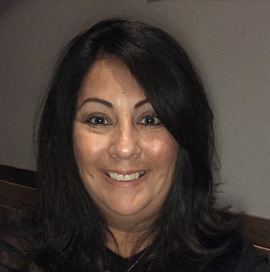 Yvonne Nino
Yvonne Nino, Owner of VC Bookkeeping Services, LLC. Joined the Ombudsman Program in March 2022. Yvonne was born and raised in Santa Paula and has lived in Ventura County for all her life.
Yvonne has worked with several different organizations for over 30 years, and she truly brings a wealth of financial and accounting experience to our organization. She is also a Board member of the "Fillmore Soroptimist Club" and serves as a Treasurer.
Yvonne says, I feel so blessed and grateful to have found a role with an organization that truly cares about the senior community and strives to keep them safe!"
Yvonne is the proud mother of two adult daughters who share her passion for the beautiful outdoors and the beach.